The Scent Spot
Regular price
$11.00 USD
Sale price
$11.00 USD
Unit price
per
Sale
Sold out
Introducing our new Carpet Freshener, a refreshing blend that brings your home to life with vibrant scents. The top notes of zesty lemon instantly uplift your space, while the soothing middle notes of bergamot add a touch of sophistication. At the base, a fusion of citrus and musk creates a warm, comforting aura that lingers. Sprinkle our freshener generously to transform your carpets and infuse your home with a long-lasting, revitalizing fragrance. Experience the delightful harmony of lemon, bergamot, citrus, and musk, redefining the ambiance of your living space.
Note Profile
Top:
  Lemon
Middle:
 Bergamot
Base:
 Citrus, Musk
HOW TO USE:
Shake well then sprinkle desired amount of carpet freshener onto carpet. Allow it to sit for 10-15 minutes then vacuum thoroughly and enjoy!
This is a natural long lasting carpet freshener that helps remove tough odors including mold, mildew and smoke.
Feel free to use this on car carpets too!
Share
View full details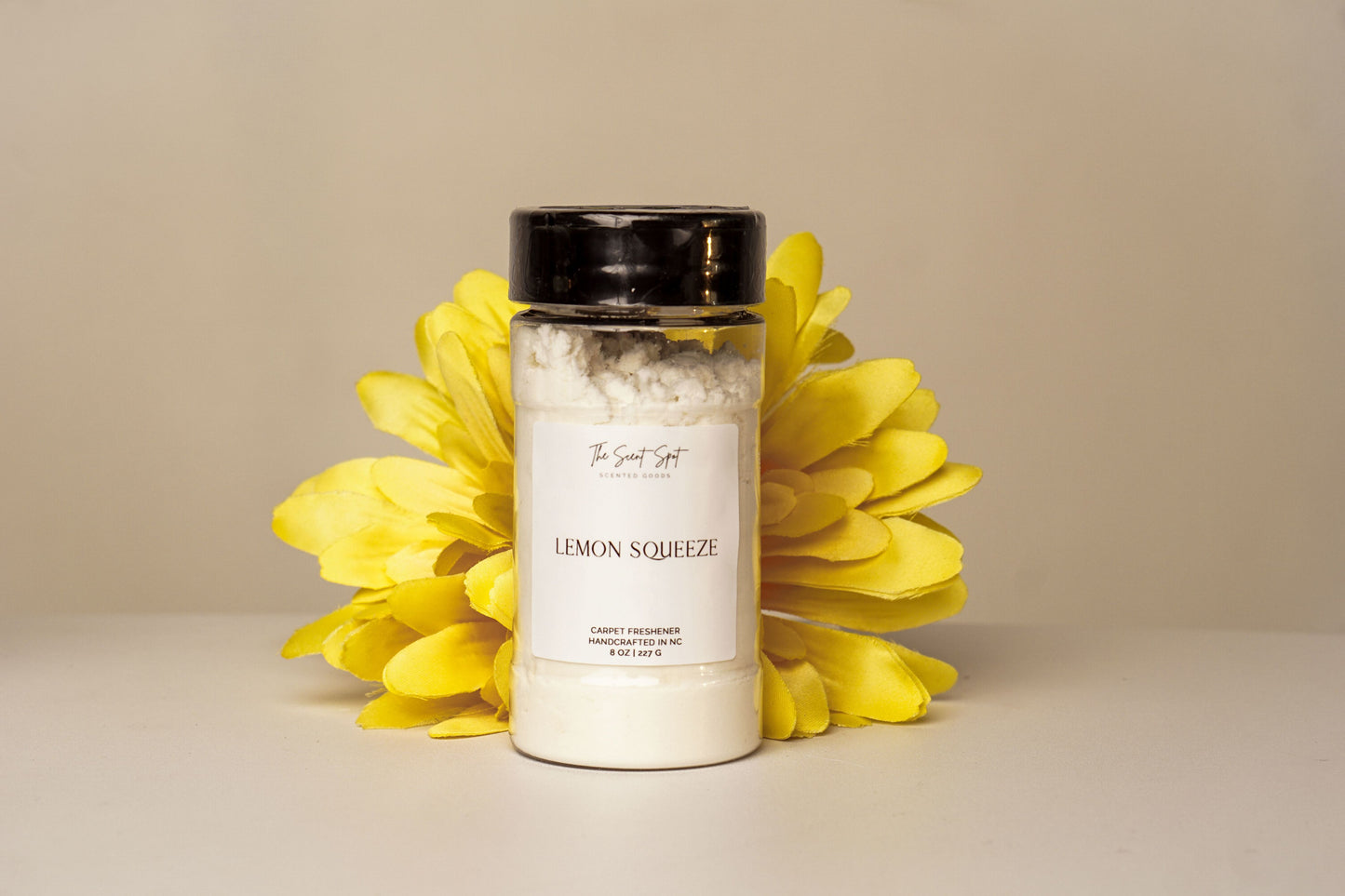 Love the scent
Scent smells soooo good - really pricy though! I enjoy supporting others when can.